Obituary for Art Adams.

Published in Tallahassee Democrat from Jan. 12 to Jan. 14, 2017.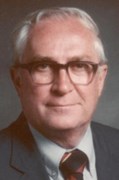 Arthur Stephen (Adzima) Adams, 91, was born August 20, 1925 in Bayonne NJ, the son of Stephen Thomas (Adzima) Adams and Consuelo V. Wilson Adzima and died January 8, 2017 at the Big Bend Hospice house. Art's father changed the family name to Adams. While growing up in Brooklyn, New York, Artie Adams worked on tug boats in the New York harbor then served his country honorably in WW 2 with the US Army Corps of Engineers. A gifted athlete, Ace Adams led his Brooklyn neighborhood Prospect Park YMCA basketball team to the national championship in Madison Square Garden which earned him an invitation to the 1948 London Olympic trials. With his basketball skills and the GI bill, Art came to Tallahassee to play for the FSU Seminoles under coach Bud Kennedy and was elected captain of the 1948/49 team while earning his BS and MS Business degrees.Art was a Seminole Alumnus, Booster, Varsity Club president and Tip-Off Club founder.
Art had a 37 year career serving the people of the State of Florida including positions as Personnel Director at Florida State University and Assistant to the President at Florida A & M University. He also served as Personnel Director of the Industrial Commission, Youth Services and Health and Rehabilitative Services. Following retirement from the State, Art had a 20 year career as Vice President of Retirement Services, Capital Insurance Agency. A true friend and companion, he enjoyed many fishing trips to the Upper Peninsula, his weekly poker games, and was an active member of Elk's Lodge 937.
Art was predeceased by his loving wife Deanne McPherson Adams, and the mother of his children, Dorothy Sullivan Adams. He is survived by his son Steve (Katie) Adams, daughters Connie (Ed) Gilbert and Ellen (Joe) Mackey, granddaughters Heather Gilbert, Caila Armfield, Liza Mackey and his beloved Susan Shiver, Chelsea Caldwell, Chandler Chancellor, Donnie and Cindy Nichols, Brandon Nichols, Joe and Karen Shiver, Gary Wayne Shiver, Walter Shiver and Jessie Shiver and a host of loving relatives and friends.