From the FSU Website, seminoles.com.

Obituary for Scott Matchett
Published in the Florida Times-Union on August 19, 2012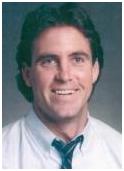 Scott Matchett of Jacksonville, FL passed away on August 8, 2012. Scott fought a courageous battle against Huntington's disease for the last several years. He was 55 years old. He leaves behind 3 beautiful daughters and their mother, 3 grandsons (with 2 more on the way), his mother & stepfather, 3 brothers, 3 sisters in law, many cousins, nieces & nephews & 2 step brothers. Scott was born in Jacksonville FL and graduated from Terry Parker High School in 1975. He excelled in all sports, particularly basketball. He was an all-city basketball player in high school and continued his play with athletic scholarships to FJC and Florida State University. He graduated from FSU in 1979. Scott was a teacher with the Duval County School System for 20 years. He was also a high school basketball coach. He was an avid outdoorsman, but really loved to fish. If there was a body of water that held largemouth bass he would say, Let's go wet a line. Scott was a loving father & husband, a devoted son & brother and a loyal friend. Scott's true treasures in his world were his precious daughters Caroline, Michael-ann and Natalie. Scott will be missed by many, but he is back together again with his dad, Donald Matchett, who he loved so much.