Obituary for Eldred Don Biggs
Published in the Panama City News Herald on February 16, 2014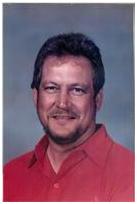 Don was born on Dec. 26, 1945 and died on Feb. 2, 2014 at the age of 68. He was laid to rest on Feb. 6, 2014. Don is predeceased by his beloved wife Maggie, his son Jacob and parents Mary and Jack Biggs. He is survived by his sisters Peggy McGuire and Dorothy Biggs, his daughter Donna and husband Beau Canull and two grandchildren, Savannah and Kobe. Also nieces Claudia and Dorothy McGuire and nephews Tony and wife Carol McGuire and Don and wife Sherri McGuire. Don attended Florida State University and was their #1 fan, even naming his labs, Garnet and Gold. He was an administrator, a teacher and coach for 39 years.