Obituary from the Tallahassee Democrat
Jim DeCosmo, the 'Mr. Everything' of FSU circus, dies at 86
by Gerald Ensley, Democrat senior writer

The backbone of the early Florida State University circus program, Jim DeCosmo, died early Wednesday.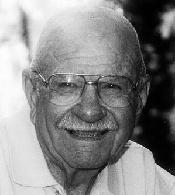 Jim DeCosmo

DeCosmo, 86, died at Tallahassee Memorial Healthcare after a months-long battle with several medical problems.

DeCosmo was a native of Apalachicola, who served in the Army Air Corps during World War II, before enrolling at FSU in 1947. He was a member of FSU's first football team that year -- and the FSU Flying High circus, founded by FSU instructor Jack Haskin.

After a stint as a performer, DeCosmo became Haskin's assistant, responsible for coaching many of the performers and overseeing physical operations. In an era the circus traveled to two dozen dates a year, DeCosmo was in charge of transporting and setting up the circus at every venue. He also was responsible for the 'flying' in the circus' name: DeCosmo inaugurated and coached the circus students' trapeze act, which was called the Flying DeCosmos for many years.

"Jim was pretty much in charge of all the acts. Haskin was mostly behind the scenes and administration," said Sandy Sanderson, a retired Atlanta dentist who performed with the Flying DeCosmo in the early 1950s. "Jim was out there every day, coaching us, overseeing our safety, rigging all the acts. He was Mr. Everything."

DeCosmo earned bachelor's and master's degrees from FSU and became an assistant professor in the Department of Movement Science and Physical Education (1950-1978). DeCosmo served with the circus until 1958, before focusing on his academic duties.

"He was a good coach," said Tommy Waits, a former circus performer and head of the FSU Alumni Association (1962-1973). "He was sympathetic, but very stern and very straightforward. All the performers liked and respected him."

DeCosmo was known as one of the area's top senior golfers. Until recently, he played seven days a week at Hilaman Golf Course, always walked and carried his bag. He shot his age innumerable times in his 70s and 80s. Several years ago, Hilaman dubbed its annual men's association club championship "The Coz" in his honor -- despite his infamously gruff personality.

"When I first met him, I said, 'I'm not going to like this guy,' " said Gordon Guthrie, a longtime golfing partner. "But once you got to know him, you realized that's just his demeanor. He told it like it was."

During World War II, DeCosmo was a navigator on Army Air Corps planes supplying battle zones in the Pacific. On what turned out to be his last mission, the plane crashed on the island of Leyte in the Philippines. Though the entire crew escaped injury: "He vowed never to get on a plane again -- and he never did, except to come home from the war," said his daughter, Florida A&M humanities professor Jan DeCosmo.

DeCosmo met his wife, Lucy Kelley of Perry, at FSU; they were married 60 years until her death in 2009. He is survived by four children.