Obituary for Kenneth Ray Bazo
Published by Blount & Curry Funeral Home - Carrollwood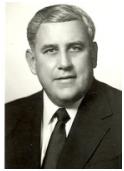 Kenneth Ray Bazo, 77, passed away on July 3, 2011 in Tallahassee, FL. He was born in Key West, FL to Miguel & Mary Bazo. He moved to Tallahassee, FL in 1952 and attended Florida State University. Kenneth was a veteran of the US Army. Kenneth worked for 34 years in telecommunications as a manager for the CENTEL Corporation. Kenneth is survived by his wife of 50 years, Rowena, daughters: Alicia Black of Tallahassee, Donna Lewis (Jack) of Tallahassee, Maria Crawford of Ft. Pierce, as well as four grandchildren: Daniel Lewis, Andrew & Morgan Crawford, & Tyler Black. He was predeceased by his brother, Milton Bazo.