Obituary for Jerry Wayne Couch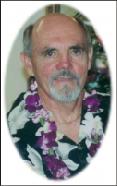 Provided by Heritage Funeral Home, Panama City, Fl

Jerry Wayne Couch
November 1, 1935 - February 27, 2012

Jerry was born to Marion and Leola Couch in Bessemer, Alabama, on November 1, 1935. After graduating from Bessemer High School in 1953, Jerry attended Florida State University where he played centerfield for the first Seminole baseball team to attend the College World Series. While in college, Jerry also worked part time as a ballroom dance instructor.

After moving to Panama City Beach in 1959, Jerry used his background in Hotel Management to assist his parents with the family motel business. Jerry enlisted in the U.S. Army and served his country for several years while stationed in Germany. Known as a "Jack-Of-All-Trades", Jerry had a knack for designing and building things. He constructed several additions to the family motel over the years and numerous houses, including his parents' retirement home. After spending over forty years in the hotel industry, Jerry retired in 2003.

His passions included traveling, being outdoors, working with his hands, dancing, and singing in the church choir. Whether sailing, fishing, boating, or jet skiing - Jerry was at home on the open water. He had a smooth bass tone that added power to the Men's Quartet. Jerry loved working in the yard and creating landscape designs, greenhouses, patios, and decks. he was always inventing new and ingenious ideas and products; he was awarded a patent for a swing he designed and built for his grandchildren. Jerry loved life, loved his family, loved his friends, and loved to share a corny joke with everyone he met. His stories, which he called "Pops' Yarns", always put a smile on your face and made you chuckle.

Jerry will be greatly missed but now has a glorified body. he was a part of The Rock church of Panama City family for over 25 years and loved his God, Yahweh.

He was predeceased by his parents: Leola and Marion Couch. Jerry leaves behind his wife, "love and best friend" of 33 years, Glenda; Seven children who he cherished and loved dearly - four daughters: Kathy Webb and husband, David, of Tampa; Lorri Crawford of Tallahassee; Julie Couch of Tallahassee; Cheri Dickson and husband, David, of Crestview; and Glenda's three children: Beverly Todd and husband, Kyle, of Panama City; Glenn Warren and wife, Debbie, of Tampa; Cynthia Joseph and husband, Paul, of Panama City Beach. Jerry lovingly bragged to everyone he met about his twenty grandchildren. Jerry was affectionately called "Pops" by his grandchildren and everyone who knew and loved him.