Obituary for William F. Bearse
Published in Morning Call on April 8, 2012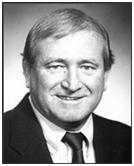 William F. Bearse, 68, of Bethlehem passed away Friday, April 6, 2012 at St. Lukes Hospital in Fountain Hill, PA. He was born on January 31, 1944 in Decatur, GA, son of the late Irving and Dorothy (Bearse) Bearse. He was the husband of Karen (Glagola) Bearse, and they celebrated 25 years of marriage on August 1st of this past year. Bill served as Athletic Director at Northampton Community College for 35 years and was a key figure in the development of athletics at Northampton. He doubled the number of varsity teams from 6 to 12, amassing 28 State titles and 68 conference tournament wins. In addition, he was Director of Physical Education, Director of Sport Management, golf coach, bowling coach, and baseball coach, winning Coach of the Year Awards in golf four times and bowling once. He was one of the first inductees into the NCC Athletic Hall of Fame. Bill was one of the founding fathers of the Pennsylvania Collegiate Athletic Association (PCAA) and commissioner of that organization numerous times, and served as President of the Eastern Pennsylvania Collegiate Conference (EPCC) 15 of the 30 years NCC had been a member. Bill graduated with a B.S. degree in Physical Education from Florida State University, and received his M.A. degree in Physical Education and a six-year education specialist degree (Ed.S.) from Eastern Kentucky University. He will be lovingly remembered by his wife, Karen; sons, William R. Bearse, and Kevin W. Bearse both at home; sisters, Jane Everett of Livermore, CA, and Nancy Vanderlan of Clinton, TN.