Robert Gregory Kull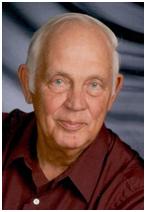 Obituary Published in FLORIDA TODAY on Mar. 20, 2016
Robert Gregory Kull, 72, of Melbourne, died on March 13.

Bob grew up in the Daytona Beach area and attended Father Lopez HS. He played baseball at Florida State University, worked as an account manager for Sears Commercial Sales, and was an avid freshwater fisherman.

He is survived by his wife of 51 years Janet (Schuff); son Bill and his wife Kim and their four children; daughter Karen (Brand) and her husband Scott; and two sisters.