Stuart Brooks Keith Jr.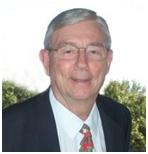 Obituary published by Blount & Curry Funeral Home, Tampa, Fl
Stuart Brooks Keith, Jr. passed peacefully in south Tampa May 3rd with his beloved wife and caregiver Winnie by his side. Stuart was born in Washington, D.C. October 11, 1936 to Stuart Sr. and Wylma Fulwiler Keith, relocating to Panama City Florida in his youth.

Stuart graduated from Florida State University recipient of a full athletic scholarship. As an FSU Seminole, he played Division 1 college football along with famous FSU Alumni Lee Corso ESPN gameday analyst and actor Burt Reynolds under Coach Tom Nugent playing in 1958 the first ever matchup between FSU Seminoles vs Florida Gators, FSUís first SEC victory, and the first nationally televised football game the Bluegrass Bowl with the primary television broadcast commentator a little known lawyer who went on to great fame in the television sports world, Howard Cosell.

Post completion of an Air Force ROTC program, Stuart served as First Lieutenant in the US Air Force, Wright-Patterson AFB Logistics Command. Following his Air Force career, Stuart worked with Pan Am World Airways, Guided Missile Range Division and NASA before settling in Tampa in Command & Control Programming with Data Dynamics at MacDill AFB. He earned a Masterís degree in Mathematics from Florida Institute of Technology and taught college math and computer science for Embry Riddle Aeronautical University at MacDill Air Force Base, ITT Technical Institute, Kaiser University, Hillsborough Community College, University of Tampa, and Saint Leo College as an adjunct professor. Stuart retired in 2003 as Assistant Chief Deputy completing a 30 year career with the Hillsborough County Clerk of the Circuit Court.

Pre-deceased by his father Stuart Sr. and mother Wylma, his brothers William and Harry Keith, and his beloved daughter-in-law Christine Despo Keith, Stuart is survived by his wife Winnie, his sons Brooks Keith and wife Julie, Neil Keith and wife Cheryl, Kevin Keith and wife Angie. Stuart is also survived by his stepson Mike, cherished daughter-in-law Robin, six grandchildren, very special lifetime family friend, Tommie Parker of Panama City, extended family and many treasured friends.

Stuart was a lifetime athlete committed to physical fitness having participated in PT just one week prior to his passing. He loved all outdoor sports and activities most especially fishing, jogging, biking, hiking, camping, etc. A member of Saint Maryís Episcopal Church in south Tampa, Stuart served as Lector, Lay Reader, Acolyte Leader, and Vestry Board. For his sons, he also volunteered as a Little League Baseball coach and Boy Scout leader. Stuart not only loved the company of family and friends, but thrived in it. His generosity of spirit exemplified Christian kindness, gentleness, perseverance and his Scottish heritage he came to celebrate.