Obituary for Marion M. Bronson
Published in The Augusta Chronicle on October 16, 2013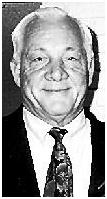 Lt. Col. Marion M. Bronson (U.S. Army Ret.), age 73, died Saturday, October 12, 2013. Marion was born in Williston, FL on December 30, 1939 to Thomas E. and Rebecca O'Steen Bronson, attended Gainesville High graduating in 1957 and went on to play football and basketball at Florida State University. He held Masters Degrees from University of Florida and Baylor University. Marion served two tours in Vietnam, and traveled extensively with his family during his twenty-year military career. He later retired from the Florida State Prison System as a Personnel Manager. Marion loved spoiling his grandchildren and working his cattle ranch in Hawthorne. He was preceded in death by his parents; his first wife, Gail Bronson; sister, Irene Neil; and brother, Thomas. Beloved husband, father, brother, grandfather and great grandfather, Marion is survived by his wife of 20 years, Jo Ann Ferrazzi Bronson, two sons, Blaine T. Bronson (Tammy) of LaGrange, TX, Blair E. Bronson of Tallahassee, step-son, Daniel E. Meade (Angela) of Newberry, sister Katherine Harris (Theo) of Tallahassee, and brother, David Bronson (Toni) of LaGrange, TX, cherished grandchildren: Kyle (Jessica), Macey, Patricia, Sara, Emma and great granddaughter Rylynne.