Obituary for John Pope Harlle III
Published in the Bradenton Herald on December 5, 2017.

Attorney John Pope Harllee III leaves legacy in Manatee
By Richard Dymond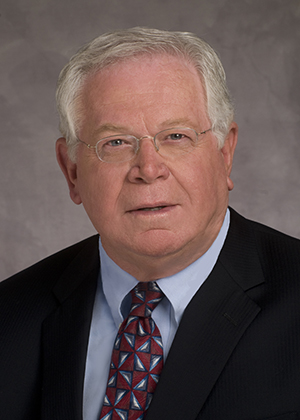 MANATEE - Longtime Bradenton attorney John Pope Harllee III, 75, died Tuesday morning with his wife, Kay, nearby in their home at Shaw's Point in northwest Bradenton, a few miles from the Gulf of Mexico waters he loved to fish his entire life.
When his Bradenton law partner Kim Bald got word of Mr. Harllee's passing due to gall bladder cancer, Bald and other tearful employees of Harllee & Bald, P.A., 202 Old Main St., immediately shut down the law office for the day.
"Oh, my God," Bald said, fighting back tears when asked to talk about Mr. Harllee, whom she had known for 34 years and with whom she started their smaller boutique law firm in October 2001, after both trial lawyers left Harllee, Porges, Hamlin, Knowles, Bald and Prouty.
"I would joke to people that John was 75 going on 12," Bald said. "He was very, very bright. He was a very hard worker. He was very compassionate about people. He always knew what was going on with everyone in the office.
"Judge Durant Adams once told me that John was that one person you could go to for great guidance," Bald added. "He was very proud of being a lawyer and was the kind of lawyer every one looked up to. He believed in being professional and prepared. He believed in mentoring young lawyers. I will always remember his smile and laugh. Our law firm is pretty devastated. We knew this day would come, but we didn't want it to come."
Belinda Younce, Mr. Harllee's secretary of 37 years, did not leave the office Tuesday. She stayed there alone.
"He was a very kind and giving man," Younce said. "If you needed something, he was there. He was a great trial attorney. He had a great legal mind, the likes of which you don't really see much anymore. He loved this community. He was born and raised in Palmetto. In fact, the building we are in now in Old Main Street used to be his teen club back when he was a boy."
Michelle Harllee, Mr. Harllee's daughter-in-law, cried Tuesday when talking about her father-in-law.
"He had the most incredible sense of humor," Michelle Harllee said. "He was a sweet, dear man, a wonderful grandfather. He is going to be missed. He was the rock of this family."
As for Mr. Harllee's love of fishing, Younce said every chance Mr. Harllee got, he would disappear from land in his beloved boat named Sea Cab.
"Sea Cab is a 29-foot Contender which Mr. Harllee kept spotless and professionally maintained," Younce said. "When he was healthy, he would be out in it every month. But he wasn't able to do that recently. He had a lot of life left in him and a lot more to give. He loved this firm. He loved life."
Mr. Harllee was rated by his peers as one of the the top lawyers in the United States for the past 30 years with a top AV rating, Bald said.
He specialized in commercial litigation, representing companies like Florida Power Development, Florida Gas Transmission Co., Bright House, Time Warner Communications, Comcast and Century Link and other companies who often hired Mr. Harllee to fight what they felt were unfair property tax bills, Bald said.
Harllee name well known in Manatee
While the Harllee name is well known in Manatee County legal circles for the work John Harllee did in the courtroom, the name is also very well known in Manatee County because the Harllees themselves goes back in Manatee County into the late 1800s.
Mr. Harllee's grandfather, J. Pope Harllee Sr., was born in Manatee County in 1882 and was a member of the Manatee County Board of Commissioners for many years, said Alice Boylston, Mr. Harllee's sister.
Mr. Harllee's father, J.P. Harllee Jr., was one of three family members who started Harllee Farms and Harllee Packing, which are still major players in Manatee agriculture today.
Mr. Harllee's two sons, John IV and Alex, now own Harllee Farms, Younce said.
Sara Harllee Middle School was named after Mr. Harllee's mother, Sara Scott Harllee, who came to Palmetto from Mississippi to be the first full-time librarian at Palmetto High School in 1930 where she met J.P. Harllee Jr.
Sara Scott Harllee is also honored at State College of Florida.
Harllee's boyhood and 'The Kick'
John Harllee grew up in Palmetto on the Manatee River, where he developed his love for fishing.
"I think he fished from the time he was a little boy," Younce said.
He graduated from Palmetto High School in 1960.
But it was something that happened in 1961 that has risen to mythic levels in the Harllee family despite the fact that Mr. Harllee himself always tried to downplay it.
"My brother was a placekicker and kicked the field goal when Florida State University tied the University of Florida in football by a 3-3 score in 1961," Boylston said. "It was the first time that FSU didn't lose to Florida."
Bald said she popped into the hospital recently and saw Mr. Harllee and his roommate watching the 2017 Florida vs. Florida State football game and she started to tell the roommate about "The Kick."
"Shhhh," Mr. Harllee chimed in.
"He never wanted to brag about it," Bald said.
Mr. Harllee was invited to try out with the Buffalo Bills as their placekicker but would have had to pay his way to camp, which he didn't want to do with a young family, Bald said.
Asked why Mr. Harllee didn't go into farming like his father, Bald recalls Mr.Harllee remembering seeing his father sitting up late at night, with the glow of his cigarette piercing the dark house.
"He did not want to go into a profession he couldn't control," Bald said. "He knew his father worried about money."
Civic minded
Mr. Harllee represented Manatee County in the Florida House of Representatives from 1970 to 1975.
He was also a past president of the Manatee County Chamber of Commerce, a past board member of the City of Bradenton Downtown Development Authority and a member of the Florida State University Foundation Board of Directors.