Obituary for Harry Corbett "Buddy" Dean
Published in Tallahassee Democrat on May 14, 2017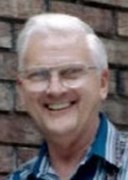 Harry Corbett "Buddy" Dean, 87, beloved husband and father, passed on early Friday morning May 12, 2017 at Big Bend Hospice House to be with his Heavenly Father. Born in Marianna, FL January 8, 1930, moved to Tallahassee in 1931. He was in Elementary Education at FSU Development Research School and graduated from Leon High School. He has a Bachelor's degree in business administration from FSU 1951. He served in USAF 1951-55 in the Korean War and retired from several State of Florida agencies.
He is preceded in death by a sister, Carol Dean Jones, and his parents Henry C. and Mabel Rountree Dean. Surviving him are his wife of 43 years, Carolyn Wallace Dean; daughters, Katherine Dean DonTigny (Michael) of Hillsboro,OR, Lynda Dean Jensen (Frank) of Dahlonega, GA, Sandra Dean Bell (Robert) of Pace, FL, stepsons, Charles H. Culpepper, Jr. of Tallahassee, Michael C. Culpepper of Tallahassee, brother-in-law, Alfred Wallace of Tallahassee; grandchildren, Sierra Bustya, Benjamin Jensen, Tyler Bell, Malcolm Jensen, Tanner Bell, step granddaughter, Alison Culpepper and step grandson Brian Culpepper, and many dear friends.
Buddy was a faithful member of Tallahassee Heights United Methodist Church. He and Carolyn enjoyed many adventuresome travels for most of their marriage.