Obituary for James P. Crowther Jr.
Published in The Times-News, Burlington, NC on Sept. 12, 2015.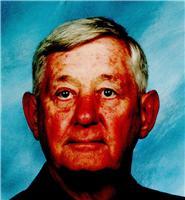 Rev. James P. "Jim" Crowther Jr, 82, passed away at Pardee Hospital on September 9th, 2015. Jim was born in New York City, New York, to the late Comm. James and Charlotte Rollard-Crowther. He attended the St. Andrews School for middle and high school in Manchester Tennessee. Upon graduation he attended Florida State University, where he played tennis and graduated with a degree in Arts and Science. After completing his degree at Florida State University, he attended Sewanee School of Divinity in Sewanee, TN. Jim was trained as a medical missionary at Harvard University and served as a missionary in West Africa during the 1950's. He was an avid tennis enthusiast and served as an official referee in the U.S. Open in New York City. In Addition to his ministry duties, he served at head tennis coach and assistant football coach at Christ Church Episcopal School in Greensboro, NC. During his years in the ministry he served in many churches in the Dioseis of South Carolina and Georgia. Rev. Crowther is survived by a niece Leslie Saunders of Kamas, Utah.