Obituary for Silas Otha KINES, Jr.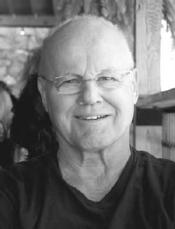 Junior Kines

From the Beaches Leader
Jacksonville Beach, Fl
Posted: Tuesday, January 17, 2012 6:00 pm

Today we mourn the passing of a remarkable human being, Silas Otha Kines, Jr; A Jacksonville native born May 19, 1937. Silas, known to his friends as "Junior", graduated from Jackson High School where he played football and baseball and spent summers guarding Jax Beach as a Red Cross Volunteer Life Saving Corpsman. After a short stint at FSU on the swim team, he received his personal invitation from Uncle Sam to join the Army stationed Germany, mustered out for 8 1/2 years as a Jax Firefighter and EMT, then turned to what would be his lifelong involvement in the tire business.

Earning national recognition working with Goodyear opened the doorway for him to create the most successful wholesale tire distribution center in the region for Carroll Tire. Yearning for a chance to run his own company, he purchased Forklift Tire of Florida in 1998, which has flourished under his guidance.

Along the way Junior enjoyed playing racquetball, playing baseball for the city traveling team, running, music, cooking, politics, and became a connoisseur of everything he voraciously read.

He spent a lifetime taking care of his friends, family, strangers who were drowning, fledgling businesses needing a leg up. All those whose lives Junior touched know he was an amazingly patient, loving, hard working, generous, ingenious businessman, friend, father and husband. He passed away suddenly on Wednesday, January 11th 2012 after a yearlong illness.

Junior Kines is survived by his wife, Carol Kines, stepdaughter, Sasha Glinski, the mother of his children, Roma Brown, his children Bill Kines, Karen Lichter and Jon Kines, and threegrandchildren.