Obituary for Willis Arthur Denmark III
Published by the Raleigh Memorial Park and Mitchell Funeral Home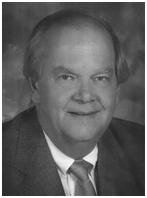 Willis Arthur Denmark (III) was born on February 7, 1950 to Willis Arthur Denmark, II and Louise Bennette Denmark. He grew up in Goldsboro, North Carolina where he began playing golf under the tutelage of Al Goodrich. After graduating from Goldsboro High School he attended Florida State University and played on the university golf team. He earned a Bachelors of Science degree in business administration and then obtained his Class A certification as a PGA Golf Professional while working as an assistant golf professional at McGregor Downs Country Club in Cary, North Carolina over a two year period. He then became the head golf professional at Duckwoods Golf Club and lived on the outerbanks of North Carolina for three years, after which he moved to Jamestown and served as the head golf professional and golf director at Jamestown Park Golf Course. During his seventeen years at Jamestown Park he founded the annual Charles Turner Junior Golf Tournament which grew in popularity and attendance under his direction, having more than two hundred junior golfers from more than ten states attend the two day event for many years. While at Jamestown Park his golf shop became one of the largest suppliers of golf equipment to the piedmont triad area. In 1991 he received national recognition when he was awarded the PGA of America National Merchandiser of the Year. However, he always considered his greatest reward at Jamestown to be the results of his mentoring many junior golfers who were required to work around the course to earn his favor. He was most proud of the academic achievements of many of "his young men" and the number who are now PGA golf professionals, green superintendents and other leaders in the golf industry. He later worked with the Carolinas Golf Group at Oak Island and other locations and during the last two years he served as General Manager of Wildwood Green Golf Club in Raleigh, working once again with its owner and his long time friend and mentor Roger Watson. Willis is survived by his wife, Kathleen E. Nix, daughter Elizabeth Nix-Denmark, son Jordan Nix-Denmark, and grandchildren, Cristopher Jordan and Elyssa Jade Nix-Denmark, all of High Point, as well as his sisters and their husbands, Bennette and Ramon Lee of Raleigh and Patience and Rex Teaney of Chapel Hill, North Carolina, and many beloved nieces and nephews.