Terry Graham Warren Obituary
Published by Williamson Memorial Funeral Home and Cremation Services Published on May 4, 2015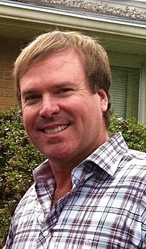 Mr. Terry Graham Warren, age 51 of Franklin, TN passed away May 3, 2015. Graduate of Astronaut High School in Titusville, FL and graduated from Florida State University where he was an All-American linebacker, favorite of Coach Bobby Bowden. After college, he went on to the NFL and played for the Dallas Cowboys. He then pursued his music and acting career, where he landed a career in Christian music as a singer/songwriter/minister for many years. He hosted the Praise The Lord show on Trinity Broadcasting. He always kept his passion for football by coaching his son, Graham. He loved to sing and cook with his sweet daughter, Chelí. His family was the ultimate importance in his life. He was well known for his humor, his ability to share his message, his kind spirit and will be missed by all that knew him as a good and faithful servant leading many to Christ. Survived by: son, Graham Terry Warren; daughter, Chelí Marie Warren; parents, Frank and MaryAnne Warren; brothers, Scott (Beth) Warren, Frank (Laura) Warren and Greg (Sonia) Warren.