Seminole Spotlight
Stars of Yesterday: Sam Cassell
By Jim Joanos

03/2008
Sam Cassell, former FSU star basketball player, said he was "glad to be back home" and that he "still gets chills when he hears the warchant". Cassell was recently honored by Florida State University by having his jersey retired. Hereafter, Cassell's number 10 uniform top will hang along with those of Dave Cowens, Hugh Durham, and Bob Sura in the rafters of the Leon County Civic Center. During the ceremony, Cassell displayed the great enthusiasm that he has for basketball and life in accepting the honor bestowed upon him. The thirty-eight year old, multi-millonaire, who has spent the last fifteen years since leaving FSU playing on seven different teams in the NBA showed the signature emotions that he possesses by inspiring the Seminole crowd that had gathered for the FSU-Wake Forest game. In addition to the spirited words, he waved his arms and drew a standing ovation.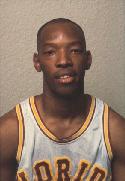 Sam Cassell
Samuel James Cassell was born and raised in Baltimore, Maryland. A high school star at Baltimore's Dunbar High School, he was named the city's Player of the Year after his senior season in which he averaged 22 points and 9 assists per game. This was followed by two years of basketball at San Jacinto College in Texas where his career included the receipt of honors as a Junior College All-American by Hoop Scope Magazine and being named by Dick Vatale's Basketball Magazine as the number one JC college prospect in the nation.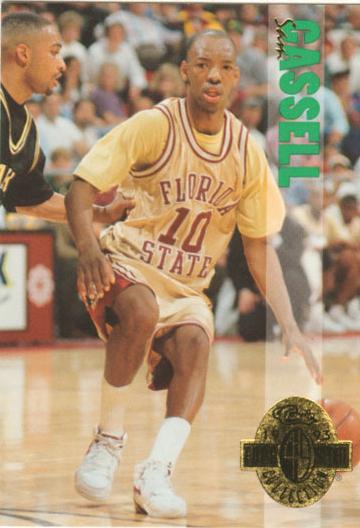 He came to FSU in 1991 as a prize recruit of then head coach, Pat Kennedy. During his two years at FSU, he was one of an elite group of starters that included Bob Sura, Charlie Ward, Douglas Edwards and Rodney Dobard. Along with their other teammates, they comprised one of the best teams in FSU's basketball history. In 1992, the team attained the Sweet Sixteen in the NCAA Tourney and a year later, in 1993, made it to the Elite Eight of that tournament. In each of those seasons, FSU finished second in the Atlantic Coast Conference in the regular season. When each graduated, four of the five starters, including Cassell, was drafted in the first round of the NBA draft. At the end of both seasons at FSU, Cassell was named to the All-ACC Second Team. In his senior year, he set an FSU school record with 97 steals. He also had 170 assists, averaging nearly five per game, and averaged 18 points per game. Although he only played two seasons at FSU, his total of 1211 points (in 66 games) ranks twentieth on the list of career scoring at FSU. Of the nineteen players above him, only one, Ron King (18th), played in fewer games at FSU than Cassell. In 2004, Cassell was inducted into the FSU Athletics Hall of Fame.
Following his two seasons at FSU, Cassell was drafted in the first round of the 1993 NBA draft with the 24th overall pick by the Houston Rockets. It turned out to be a most fortuitous event for Cassell as the Rockets with his help won the league championship in both of his first two years as a professional. Following the first championship, Cassell made national news by his antics at Disneyworld as Parade Marshal during a celebration honoring the victory. After the 1995-96 season, Cassell was traded to the Phoenix Suns for a brief stay in 1996 and then was moved on to the Dallas Mavericks (1996-97), New Jersey Nets (1997-99), the Milwaukee Bucks (1999-2003) and Minnesota Timberwolves (2003-05). During the 2003-04 season he was selected as an NBA All-Star and Second Team member of the league All-NBA Second Team. Since 2005, he has been a valuable member of the Los Angeles Clippers. The 6 foot 3 inch guard has averaged shooting an average of over 45 per cent through his years in the NBA. There is speculation about that Cassell very soon will again be traded to another NBA team this season. It is likely that by the time this article goes to press he will be on the roster of his eighth NBA team.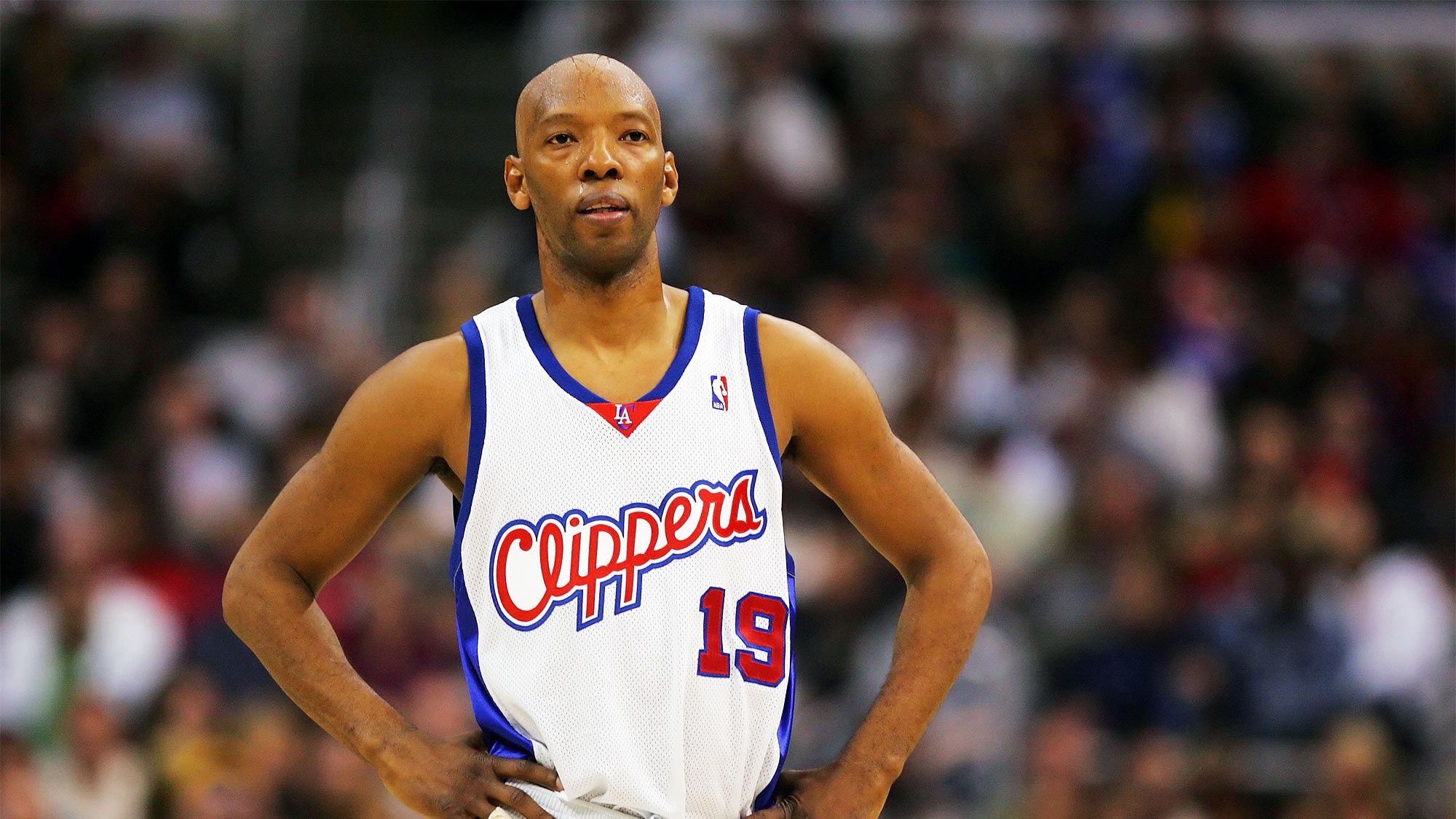 Throughout his career in basketball, Cassell has been enjoyed by the fans and is a favorite subject of sports writers who appreciate his enthusiasm and playful attitude. While playing for FSU, following a 1991 game at the University of North Carolina, he criticized those in attendance by saying that "this is not a Duke kind of crowd, it's more like a cheese-and-wine crowd, kind of laid back." The statement has been quoted ever since and has been used by Tarheel supporters to build a more enthusiastic atmosphere for their team. During his pro career, he has been quoted profusely for numerous other statements and he is widely known by his nickname, "Sam I Am". Regarding his bald head and very slim appearance, some writers have even jokingly suggested that he was an alien from outer space. He is even mentioned by name in several rap songs.
Whatever, whether he came from Mars or Baltimore, we are glad that he came to FSU as we continue to enjoy the neat memories of when he was playing in the Leon County Civic Center. Congratulations, Sam Cassell, on your latest honor.
This was originally printed in the March, 2008 Wakulla Area Times newspaper. The author has given his permission to reprint this article.