Hailed as the nation's greatest gymnast in 1950 and 1951, no Florida State athlete has won more national titles than Bill Roetzheim. He was the national all-around and horizontal bar champion in the 1950 and 1951. Roetzheim also won the AAU horizontal bar, side horse and all-around titles in 1951. He was a member of the United States Olympic team and was a gold medalist for U.S. team in the 1951 Pan American Games.
---
Obituray for Bill Roetzheim
Published in Tallahassee Democrat on March 1, 2014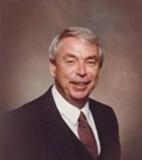 Bill Roetzheim

William Henry Roetzheim, 85, of Plant City, passed away on Wednesday, February 26, 2014. He was born in Chicago, IL, and was a U.S. Army Veteran with the 101st Airborne Division, serving our country during the Korean War. Bill Roetzheim was a highly successful gymnast, winning 9 National Championships in AAU and NCAA competition. He was a member of two USA Olympic Gymnastics Teams (1948, 1952). He was the first American to bring home gold in the Pan American Games in 1951. Roetzheim served as a superior judge at the Olympic Games in 1984, 1988, 1992 and 1996. In 1951 while a sophomore at FSU, William Roetzheim single handedly outscored all gymnastics teams in the National Collegiate Gymnastic Championships, winning FSU the first national athletic team championship in any sport. Roetzheim was inducted into the Gymnastics Hall of Fame in 1975 followed by his induction into the inaugural FSU Hall of Fame class of 1977. Roetzheim coached high school gymnastics for 14 years (1955-1968) winning three state championships. He served as Gymnastics coach and later Athletic Director at the University of Illinois at Chicago from 1968 until his retirement in 1985. Survivors include his wife of 60 years, Betty Jo; sons, Richard (Kathy), William Jr. (Marianne); daughter, Marlene Olson (John); sister, Helen Mehler; 10 grandchildren, Elizabeth, William III, Regina, Donnie, Eric, Mark, Kevin, Maggie, Kirsten, Alex; and one great granddaughter, Reyna. Burial will take place at Oaklawn Cemetery West.